Do you like to eat seafood pasta, the pasta with shrimps adds a delicious flavour? You should try the Gordon Ramsay shrimp scampi then! A pasta recipe with shrimps and tasty sauce that adds to your appetite. Cooking this shrimp scampi Gordon Ramsay only spent 10 minutes! Now your turn to try!
Gordon Ramsay Shrimp Scampi Recipe
Ingredients
8-12 shrimps, peeled and deveined (buy here)
100gr capellini pasta (buy here)
Extra virgin olive oil (buy here)
1 large shallot, thinly sliced (buy here)
1 teaspoons chili flakes (buy here)
5 pieces of fresh basil, thinly sliced (buy here)
2 tablespoon capers (buy here)
3 garlic cloves, grated (buy here)
6 cherry tomatoes, cut in half (buy here)
3 tablespoons of white wine (buy here)
Parmesan cheese (buy here)
1 Lemon
Salt
Pepper
Water
Cooking equipment
Cooking Instructions
Heat a saute pan, add enough olive oil for sautéing
Put the shallot slices into the saute pan, add a little salt and pepper, add the grated garlic. Mix well.
When the shallots are slightly browned, add chilli flakes, tomato pieces, and white wine. Stir until the tomatoes start to wilt.
Add chicken stock or vegetable stock, don't let it flood. Stir and let it boil.
After the sauce has shrunk a bit, add capers and sliced fresh basil, stir then remove the saute pan. Let the sauce stay in the saute pan.
Boil enough water in a saucepan to cook pasta, not too much.
While waiting for the water to boil, season the shrimps with salt and pepper to taste, let stand for about 20 seconds.
Heat the pan, add about 2 teaspoons of olive oil, add the shrimps.
When it starts to turn golden, turn the shrimps over. Grate enough lemon zest over the shrimps.
Once golden, remove and put the shrimp into the saute pan containing the sauce.
Add about 1 tablespoon of olive oil to the boiling water in the sauce pan.
Take capellini pasta, put it in boiling water in a sauce pan. Turn the pasta around, so that it is curved and all the way into the saucepan. Cook until al dente.
Strain the pasta, then put it in the saute pan containing the sauce and shrimps. Add a little olive oil, mix well.
Pick it up and put it on the plate. Add grated parmesan and grated lemon zest on top, add lemon juice to taste.
Now your Gordon Ramsay shrimp scampi is ready to enjoy.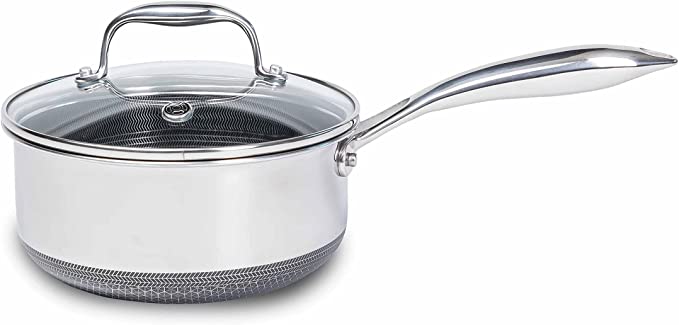 You can watch the video of this Gordon Ramsay shrimp scampi cooked by the famous chef here. If you are interested in cooking delicious and easy recipes from Gordon Ramsay's cookbooks, these are the recommended Gordon Ramsay cookbooks for you : 12 Best Gordon Ramsay Cookbooks