What cookware does Gordon Ramsay use? What types and brands of cooking utensils does this reliable chef recommend? There are at least two brands of kitchen equipment that are used and collaborated with Gordon Ramsay, namely HexClad and Royal Doulton.
On its official website, Royal Doulton states:
"..and now with dishes, plates, knives and more from the Gordon Ramsay cookware, dinnerware and crockery by Royal Doulton collections, you are able to re-create these for yourself…"
Meanwhile, on the official website, HexClad quotes Gordon Ramsay's statement:
"I use the pans at home, and the combination of stainless steel and non-stick functionality is amazing. It's highly versatile and cooks exceptionally well. I'm excited to partner with the HexClad team as we expand the line of beautiful, high-quality products."
In a video on Gordon Ramsay's YouTube channel, this renowned chef said that there are certain must-have cookware items to become a better chef. Here are 12 Gordon Ramsay cookware with product recommendations, as a reference for you to improve your skills and efficiency in cooking.
1. Sauce Pan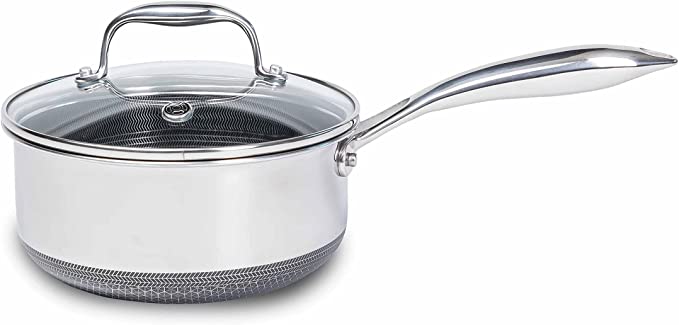 The sauce pan that Gordon Ramsay usually uses is the medium and the large one. The medium one is for daily use, for cooking soup, pasta, or just boiling water.
The large one may be required when preparing soupy foods for family gatherings. Get a thick base to help with heat distribution.
2. Knives
Ramsay recommended that you have one heavy duty chopping knife, one paring knife, and one serrated knife. Holding the grip can help you determine which knife you prefer. Heavier grips provide you with more control of the blade.
3. Pestle & Motar
A pestle and mortar with a large enough surface area to work the space. Heavier ones last longer and provide the courage to pound the spices.
4. Frying Pan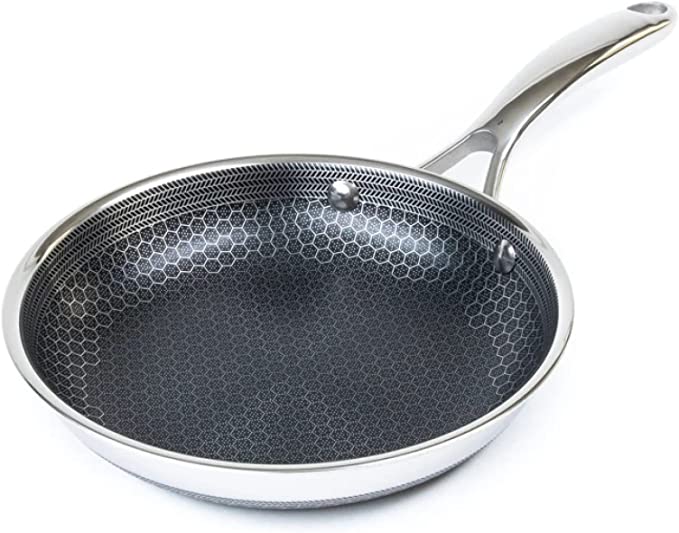 The next Gordon Ramsay cookware is a frying pan. Get one that is oven-ready so that the dish can be finished in the oven. WARNING: The handle will be hot when removed from the oven. For better heat distribution, get a frying pan with a heavier base.
5. Digital Scale
It is important to have a digital scale with gram, ounce, and pound conversions etc., to get the correct measurements of a recipe. It's better to choose one that's easy to clean, as you'll be using it a lot to weigh a variety of ingredients, from flour to liquids.
6. Sieve
A sieve is especially useful for producing fine, lump-free flour. To allow it to rest on a mixing bowl or pan, choose one with a long handle and balancing hooks.
7. Casserole Dish
A casserole dish is a multipurpose piece of equipment that may be started on the stove and finished in the oven. Cast iron enables low heat and natural cooking. You just need one, and it will last you a lifetime if properly cared for.
8. Chopping Board
If you often watch Gordon Ramsay's cooking videos, you must be familiar with the wooden chopping board on his cooking table. Ramsay suggested a heavy-duty wooden (dual-sided) cutting board that allows you to effortlessly work with vegetables and meat.
To keep the board from slipping, place a piece of fabric beneath it. To keep it in good condition, oil it with any cooking oil on a regular basis.
9. Stainless Steel Peeler
The vegetable peeler is a necessary piece of kitchen equipment for every cook. Get a stainless steel peeler with a swivel so it can peel along the vegetable's curve.
10. Stainless Steel Box Grater
The 4-sided heavy-duty grater is ideal for a range of jobs, including cheese and vegetable grating. For flexibility, each side has a different kind of grater. Get a sturdy-handled stainless steel box grater and grind your food directly into a bowl or pan.
11. Roasting Tray
This is a type of oven roasting pan. It can be used with the rack placed on the tray, raising the meat above the dripping fat and juices. A roasting tray with two handles; flexible appliance that can be used in an oven or on the stove. Solid material will improve heat distribution.
12. Baking Tray
A baking tray, also known as a baking sheet, is a versatile kitchen tool that may be used to bake everything from braided breads to sausage rolls. Get a baking tray made of solid material that will provide better heat distribution.

You can check out the Gordon Ramsay cookware we've explained above in this video.