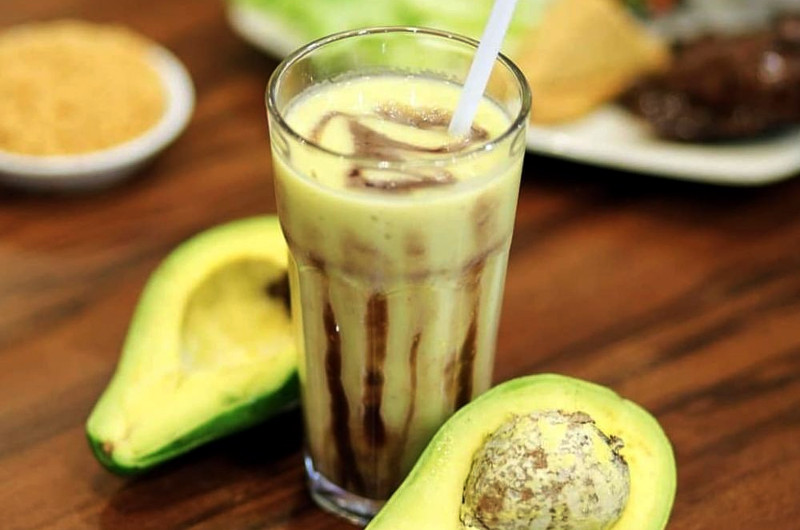 Avocados, which are rich in nutrients and fiber, are often sought after by those who are running a weight loss program. One of the most interesting ways to consume avocados is to make avocado juice. Here is an avocado juice recipe from Indonesia, called "jus alpukat" which is very creamy and fresh to drink, especially in hot weather.
Ingredients
A large size avocado, about 400 grams (buy here)
2 tbsp sugar
2 tbsp sweetened condensed milk (buy here)
100 ml boiled water
200 grams ice cubes
Chocolate sauce/ syrup to taste, for topping and glass decoration (buy here)
White sweetened condensed milk to taste, for glass decoration (buy here)
How to Make Indonesian Avocado Juice
Split the avocado, remove the seeds. Scrape the meat with a spoon and then cut into pieces.
Put the avocado in the blender. Then add sugar, sweetened condensed milk, water and ice cubes.
Blend at low speed until the ice cubes are crushed and the avocado becomes soft.
Prepare a glass, decorate the edge of the glass with chocolate sauce / syrup and white sweetened condensed milk according to taste.
Pour avocado juice into a glass, pour the sauce/chocolate syrup on or juice. Now your Indonesian avocado juice is ready to be served.
That's an avocado juice recipe from Indonesia, for those of you who want to develop your cooking skills, learning Asian recipes is a very good idea. Please read "11 Best Asian Cookbooks" for recommendations on the best Asian cookbooks you can buy easily on Amazon.